---
Voxel Mage: Siege is a cross-platform, physics-based, voxel destruction party game!
---
---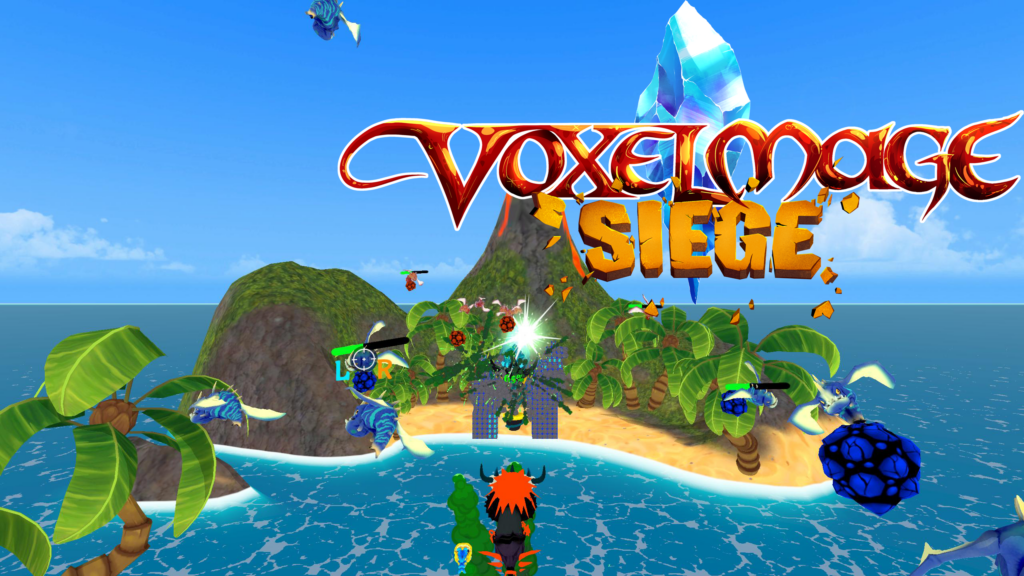 ---

Voxel Mage: Siege is a fast-paced, action-packed party game!
Equip different magical gloves to gain access to powerful abilities.
Defend your voxel base and destroy your enemy's!
---

At the heart of Voxel Mage is voxels! Voxel Mage teams have a crystal, which grants the ability to summon a voxel structure to defend. In-game voxel editor for custom structures coming soon!
---

Many of the gloves are activated by your body movements. When you punch forward, you may summon a seeking projectile, or even a dragon's head to bite close range enemies!
---

Voxel Mage is fun on its own, but its even more fun with others!Join a public lobby and play against random people online or join specific public or private lobbies with a room code.
Players in VR can play as a mage. Players on mobile get to control dragons and other physics-based siege units.
Mobile app coming soon!
---

The enemies in Voxel Mage are many and persistent! Defending your structure against these foes might not be as easy as you think!
---